About
Still Point Meditation is an innovative force in mindfulness training on the Eastern Shore of Maryland. It was established in 2005 to teach mindfulness for everyday living and to make this practice accessible to everyone.
Over the years, Still Point has been dedicated to guiding the participants of its courses to deal more effectively with stress and overwhelm in a practical way. They have found direction and peace of mind by working with their  challenges in the workplace and at home.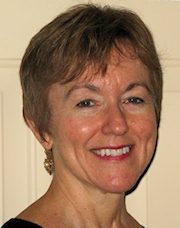 Still Point Meditation is directed by Larissa Kitenko, an accomplished teacher with accreditations from Spirit Rock Meditation Center in Woodacre, CA and the Insight Meditation Community of Washington, DC.
After 24 years as Director of a Pharmacy Department in a regional medical center, Larissa earned a Doctor of Pharmacy degree to focus on a patient-centered healthcare practice. Over time, she realized the added benefits of non-pharmacologic modalities of treating patients with chronic illnesses and chronic pain.
As her own mindfulness meditation practice began to develop, she learned of the work of Jon-Kabat-Zinn at the University of Massachusetts Medical School and  Mindfulness-Based Stress Reduction (MBSR). This program melded modern healthcare with ancient wisdom. Larissa undertook the MBSR teacher training at the University of Massachusetts in 2004 and began teaching the 8-week course the following year on the Eastern Shore.
In 2007, Larissa earned certification as an Associate Clinical Chaplain from the College of Psychotherapy and Pastoral Supervision (CPSP) upon completion of Shore Health System's Clinical Pastoral Education Program. She currently serves as a volunteer Chaplain for the hospital system.
Larissa's teaching interests and Chaplaincy have led her to further develop her skills. She received certification in September 2012 as a Community Dharma Leader through the training program at Spirit Rock Meditation Center in CA. Mary Grace Orr of Spirit Rock Meditation Center has been her mentor for several years. Larissa is also an affiliate teacher at Insight Meditation Community of Washington, DC (IMCW) led by Tara Brach, PhD, guiding teacher.
With the growing number of mindfulness meditation practitioners on the eastern shore of Maryland, Larissa founded the Easton Meditation Group in 2003 as a vibrant community that provides support for the individual's meditation practice. She also teaches monthly at the Salisbury Meditation Community.
Today, Still Point Meditation is an essential guide to assist others in connecting with their innate wisdom through the practice of mindfulness. Regardless of the challenges, this connection can lead to improved coping with stress and a greater sense of  well-being, freedom and joy in this life…..just as it is.